Ukraine-Russia News Live: Long Russian convoy less than 20 miles from Kiev – as 660,000 people flee the country | world news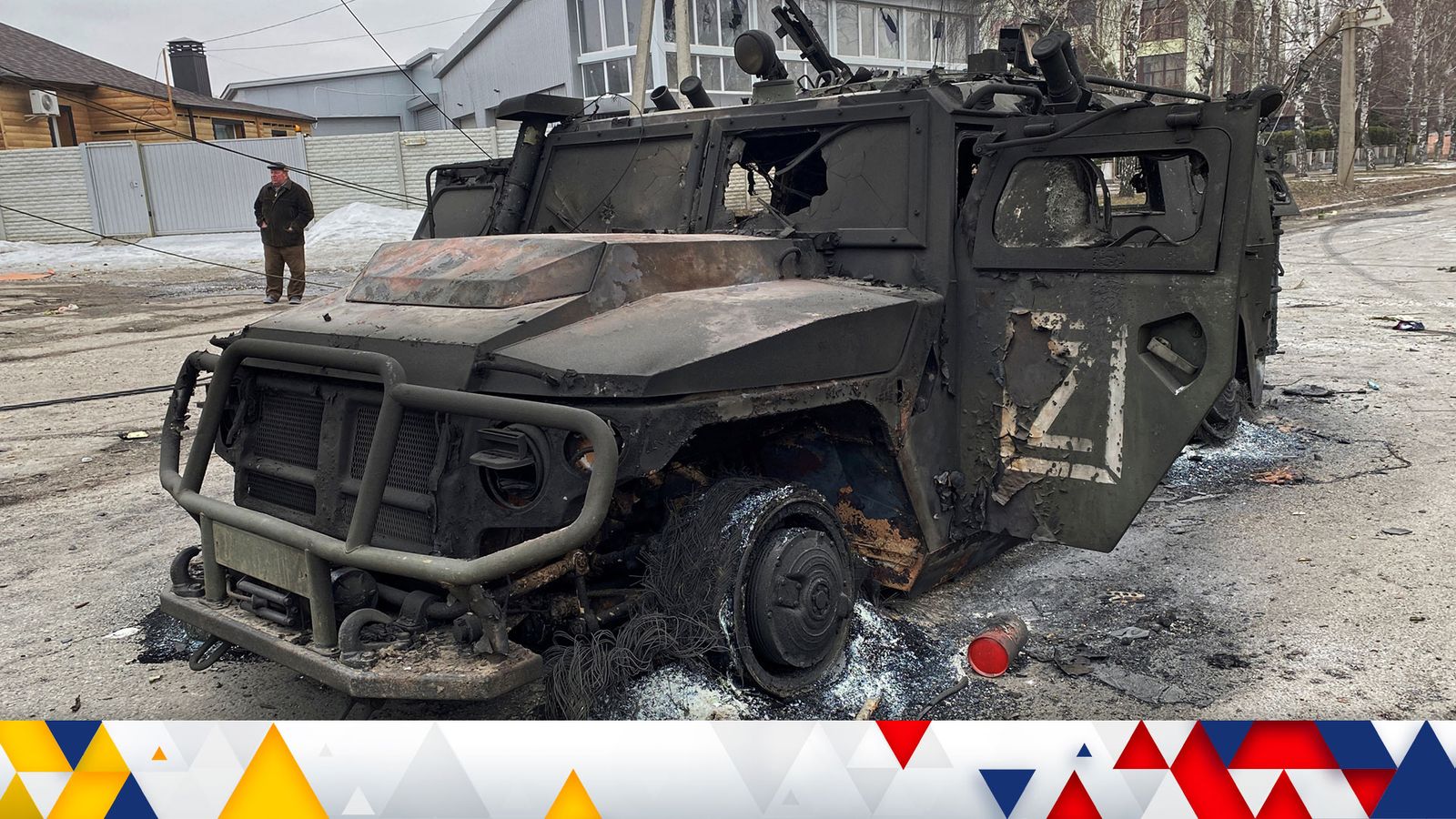 Wallace: Bombing likely to 'get worse' – and Putin 'doesn't care' about Western sanctions
Defense Secretary Ben Wallace speaks to Sky News this morning as the Russian invasion of Ukraine enters its seventh day.
He said it was clear the Russians had changed tactics on the ground, but feared the bombardment of Ukrainian towns would only get worse.
Mr Wallace also said he believed Vladimir Putin did not care about the heavy sanctions imposed on Russia by Western countries.
He said the Russian invasion "is considerably overdue", adding: "And although we saw today images of Russian forces in Kharkiv – potentially in the middle of the city – they are not holding the city.
"They're killing Russians and they think it's very slow."
Asked about the impact of the sanctions, Mr Wallace said Vladimir Putin "didn't care" and had probably looked at the sanctions imposed in 2014 to assess whether he could survive a repeat.
The defense secretary said a Russian convoy approaching Kiev was likely stalled for a number of reasons.
"What we saw was that the tactics weren't right," he said. "They were pretty confident that they would take many of these towns in hours, not days."
Mr Wallace said there were likely problems with the supply chain, which were further exacerbated by "very smart" Ukrainian resistance.
He added that the Russians had suffered many more casualties than they expected, which caused them to change tactics in Ukraine.
"What you see now is the heavy bombing at night, it won't hit the cities as much as it has…bombing the cities indiscriminately in some cases.
"They will slowly but surely try to surround the towns and bypass them or bomb them.
"That's the reality and I'm afraid it's getting worse. The Russian doctrine is getting tougher and tougher."