New season, new game formats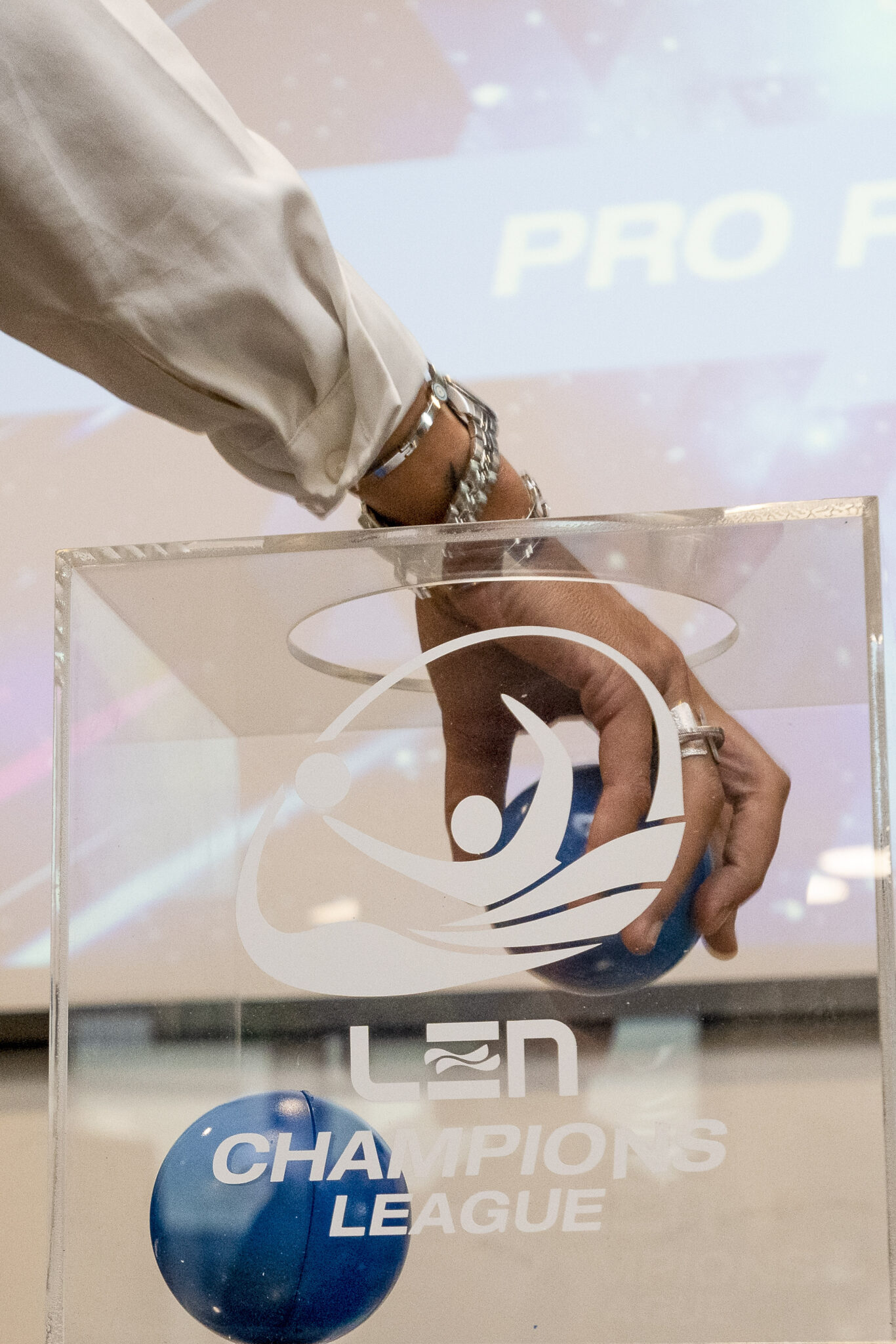 Courtesy of LEN
The draw for the women's Champions League qualifying round has been made in Podgorica, site of the European Men's U19 Water Polo Championships. From this season, new game formats apply in women's competitions, offering more matches to participating teams.
The women's top club event, which will be run as the Champions League from this season, kicks off in mid-November with the qualifying round. The draw took place today in Podgorica and there will be a handful of great matches straight away, including last season's LEN Trophy final rematch between Ethnikos (GRE) and Dunaujvaros (HUN) .
With three teams from Spain, Hungary and Greece competing, as well as two teams from Italy and the Netherlands, the first round will already be action-packed. The top three teams will qualify for the preliminary round where Olympiacos (GRE), Sabadell (ESP), UVSE (HUN) and Orizzonte (ITA) will join the field to play the quarter-finals.
However, along with the names of the competitions, the game formats also change and will be similar to the men's events. The eight teams that were not made this round will continue in the Women's European Cup, with the remaining eight teams failing in the Champions League preliminaries later. Then the second tier cup will be run like the men's version, after the preliminaries with four groups four, the quarter-finals, semi-finals and finals will be played on a home and away basis (no Final Four in Euro Cup ) . Another major difference, the four losing quarter-finalists in the Champions League will not play (unlike until this year), their journey will end there.
Women's Champions League qualifying round, 17-20 November
Group A (Pacos de Ferreira, POR)
CN Mataro (ESP), Olympic Nice (FRA), Vouliagmeni NC (GRE), Pacence (POR), ZVL 1886 (NED)
Group B (Glyfada, GRE)
NC Glyfada (GRE), ZV De Zaan (NED), CN Terrassa (ESP), Grand Nancy (FRA), Tigre Eger (HUN)
Group C (Lille, FRA)
Plebiscito Padova (ITA), UA Lille (FRA), Sirens ASC Malta (MLT), FTC-Telekom Budapest (HUN), CE Mediterrani Barcelona (ESP)
Group D (Rome, ITA)
Dunaujvarosi Foiskola (HUN), Spandau 04 Berlin (GER), SIS Roma (ITA), Ethnikos Piraeus (GRE), Mulhouse WP (FRA)