Liverpool FC — "Jürgen threw the letter in the trash… I felt he really respected me"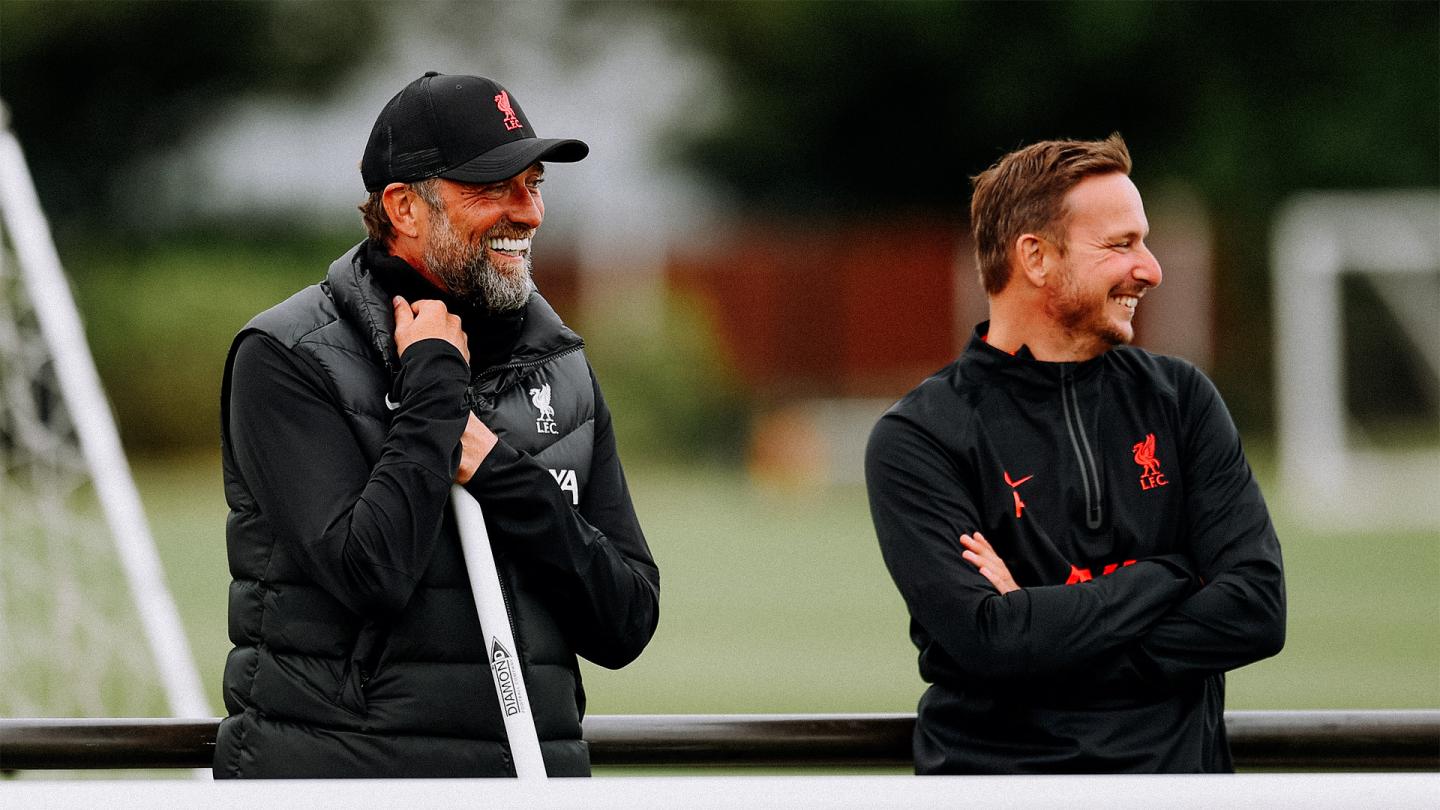 It reminded me of the first time I felt that Jürgen really respected me. It was when he came with a letter to my office about six years ago – probably two months after his arrival.
He asked me to read it because he didn't understand it, so I started reading it and told him it was from a coach who said he wanted to work with him, l help on the ground and assist him. "So basically he wants your job?" says the boss. "Basically, yes." He took the letter, tore it up, threw it in the trash can in front of me and turned around and left without saying anything.
Of course, he understood the letter. He didn't need to do this. But that's when I knew we were going to work together for a long time and that I would help him with all my power to become the most successful manager he could be at Liverpool Football Club. I think you can see online, I did an interview right after, explaining Jürgen's philosophy through my own eyes at the club. I had this idea before then, but it's a feeling he created that hasn't gone away even to this day: confidence.
Do we disagree? Sure. Does he want me to leave his office sometimes? Sure. But I believe and feel that I can count with – and on – him. He is more than a colleague to me.
To explain our first relationship, here's a good example: wherever I had worked before, I had printed my game ideas on five large flipcharts. The middle one was my game idea explained with basic principles in eight steps; the other four were the principles for when we have the ball, when they have the ball, counter-pressing and individual principles in and out of possession. It covered much of the wall of the old coaches office. It was my life there.
When Jürgen first entered the club, after about a week, he asked who they belonged to. "That's my way of believing, blunder," I told him, "you want me to take them off?" He replied, "No, I like them – keep them there."
Wow! Each year, I added new ideas or modified existing ones. Stability in coaching is what creates consistency…and don't we coaches all seek consistency?
Read our first excerpt from Intensitylooking for Luis Diaz, here and back to Liverpoolfc.com on Wednesday for part three as Lijnders recounts the day Klopp and his coaches signed extended contracts.