Liverpool FC – Jürgen Klopp discusses Luis Diaz's development and goalscoring potential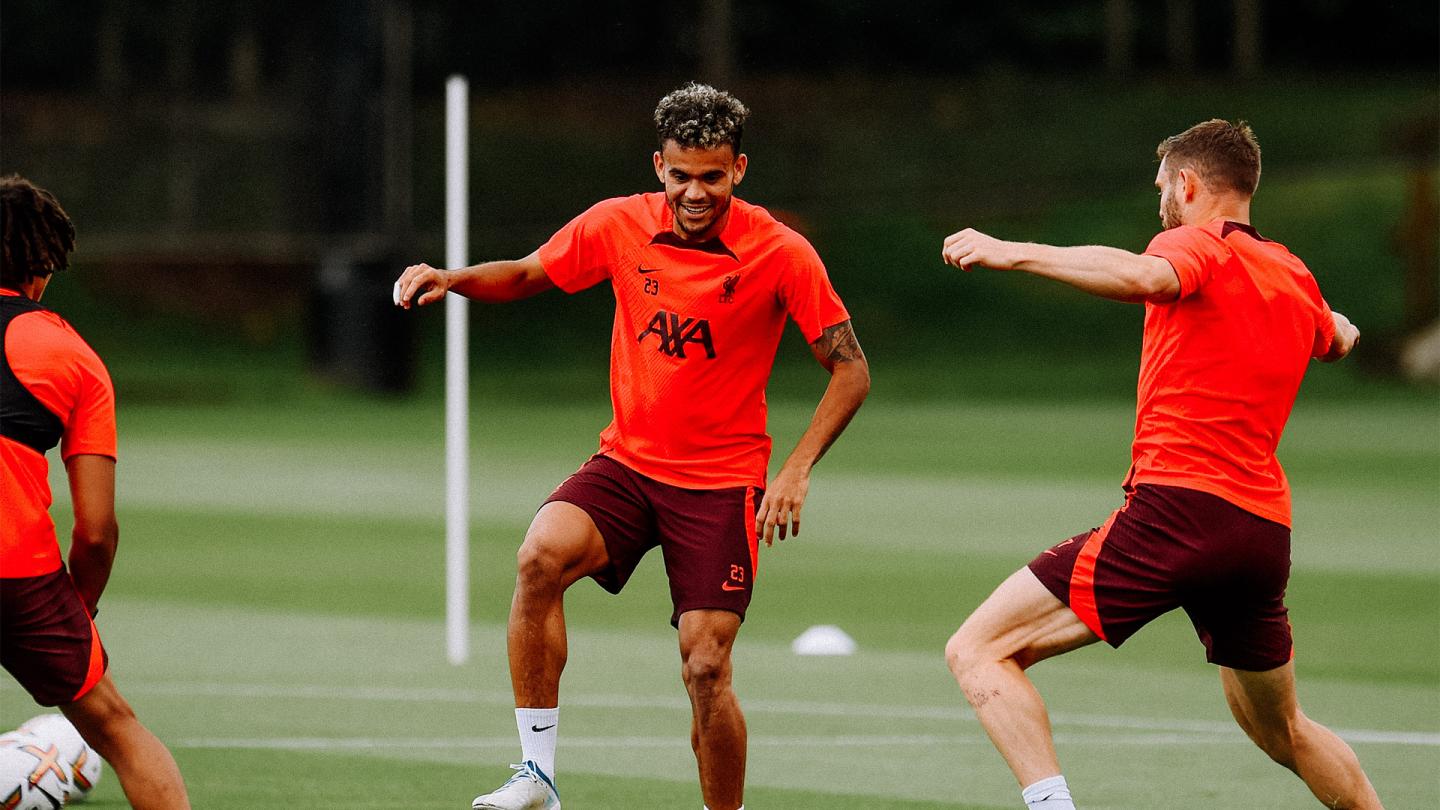 If he sees Diaz as a player who can score 10-15 goals in a season…
Decidedly, it is its quality. But in the end, we have to see. But, of course, that's his potential, yeah.
On Diaz learn more about the principles of the team…
It's just different. He's definitely improved, of course, understanding what we're doing, that kind of stuff. But then that leads to a bit of weird situations too because we want to be flexible on the wings, stuff like that, and that means he has to be a little more on the inside. But then you realize that for him it's pretty good if he stays out longer and that kind of stuff, so you get used to that. It will help. Unfortunately, it's always like that, a learning process, [it] never happens overnight. And then the next thing is it's his first pre-season with us and they all – I don't know if 'suffering' is the right word – but they're all feeling it, feeling the pre-season. And when he arrived, he was out a full season. But he will obviously benefit from a full pre-season because he was not in selection this summer, so he started the first day with us, has been able to do all the sessions since, that's the most important. And everything else will come.
The problem is that we're sitting here and talking about two games, whatever, that didn't score or that sort of thing. But that's of course not a long term issue at all, it's just about being prepared, fighting through those times like this, like now game one and now game two won't be easy – it's home, fantastic, I can't wait, by the way, it's Monday night, great, everything is positive. And now we have to go. The quality he obviously has and the potential he obviously has, if you can then really put miles, miles, whatever, into your legs in a pre-season, that will help you in the long run. That's what's going to happen but we're not in the long term, we are now and that's why I think for him, of course, just a goal and then we go from there.