Klopp urges Liverpool to 'defend themselves much better' – Click Liverpool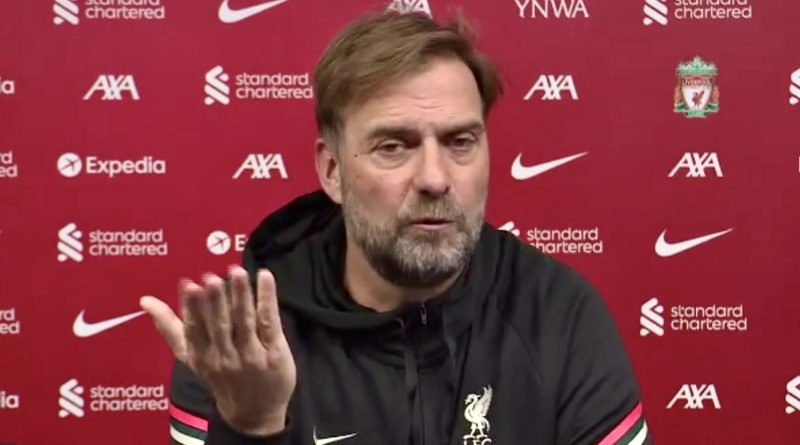 [ad_1]
Jurgen Klopp admitted Liverpool had to "defend much better".
West Ham ended the Reds' record 25-game unbeaten streak in all competitions before this month's international break with a 3-2 knockdown.
Several of the goals at the London Stadium have mirrored a pattern in other games where Klopp's side have conceded, most notably against Atletico Madrid and Brighton.
And the Liverpool manager has no illusions that his players still have room for improvement to stifle attacks ahead of Saturday's visit to Arsenal.
"The goal I hated the most was the counterattack goal because we have to defend it a lot better," Klopp conceded.
"The other two goals were set pieces and the second free kick was extremely well taken and extremely well executed.
"But the first goal is a foul and the second goal we have to defend better.
"This bit of aggression, we can show more. There are things that we can improve. This is what we knew before and we saw it again.
He added: "There is a bit of a pattern but they were all still different. What we have done is lose challenges in very critical areas.
"For example, against Atletico, we lost the challenges twice, especially for the [second] Antoine Griezmann's goal while Joao Félix was in the right half-space.
"The decisive mistake was that we outnumbered him in this area. We had at least two, maybe three players and he came out anyway.
"That's the problem with pressing – you invest a lot in the player on the ball.
"But you should win the ball or else you're in a worse position than you would be if you scored a man."
"(Leandro) Trossard was still a bad player. Decisive challenge in the box – we could have defended better. There are models, but they are different.
"We need to improve in this area. We know that. We scored a lot of goals, but we also conceded too many. "
[ad_2]