Daily Dawg Thread – March 03, 2022 – Illustrated Bulldawg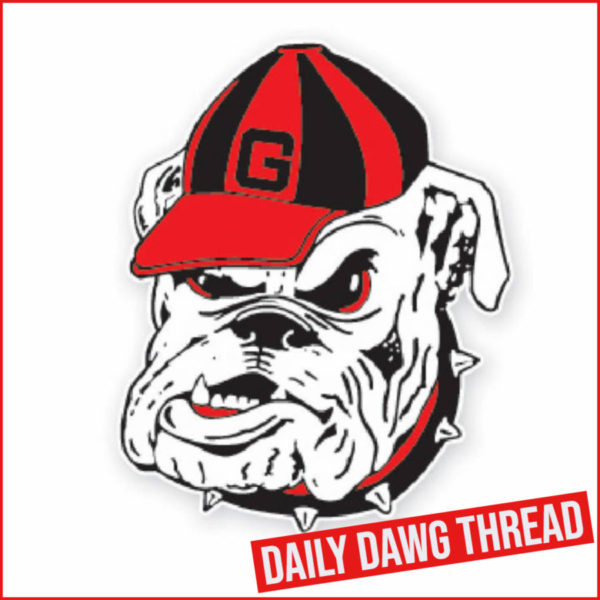 ---
MTENNIS: Dawgs Sweep SEC Weekly Honors
After back-to-back home wins, the Bulldogs have earned weekly Southeastern Conference (SEC) honors, the league office in Birmingham, Alabama announced on Wednesday afternoon.
Transfer graduate Hamish Stewart was named SEC Male Tennis Athlete of the Week, while freshman Thomas Paulsell earned SEC Freshman of the Week honors.
No 22 Stewart, from Glasgow, Scotland, is in his first year wearing red and black after being transferred from Tulane. During his time with the Green Wave, he was a three-time recipient of the American Athletic Conference Player of the Week. Stewart's SEC honors come after winning Georgia's game against No. 12 Texas by beating No. 17-ranked Pierre-Yves Bailly, 3-6, 6-4, 6-2, tying his highest-ranked victory this season. Stewart also won over Mercer Stewart's Lucas Wayenburg 6-2, 6-1. He improves to 17-8 overall and 9-2 in the double season for singles competition.
Also dominating in doubles competition, he is ranked No. 42 with senior Philip Henning and No. 60 with fellow graduate Tristan McCormick. McCormick and Stewart are 17-8 overall and a 9-2 split record. The graduate transfer duo shut out Mercer's Wayenburg and David Georgadze, 6-0, while their match against No. 38-ranked Cleeve Harper and Texas' Richard Ciamarra was not completed.
Freshman Paulsell, a native of Seattle, Wash., receives his SEC honors after upsetting Texas No. 104 Siem Woldeab 6-2, 1-6, 7-6 (9-7). The victory marks his first collegiate victory over a ranked opponent. Before his performance against Texas, Paulsell edged Mercer's Marceau Fouilhoux, 6-2, 6-1. The win was his first collegiate double win.
---
S&D: Georgia earns 14 invitations to NCAA Women's Championships
The University of Georgia women's swimming and diving team has earned 14 invites to the 2022 NCAA Women's Swimming and Diving Championships, the organization announced Wednesday afternoon.
Georgia's 14-place finish is tied for third in the nation with NC State, Stanford and Virginia, while ranking behind Tennessee (16) and Louisville (15). In addition to the individual qualifiers, all five Bulldog relays will compete in the competition, which runs Wednesday, March 16 through Saturday, March 19 at the McAuley Aquatic Center in Atlanta.
Junior Zoie Hartman led the Bulldogs with three invitations, including the 100 breaststroke, 200 breaststroke and 200 IM, with Hartman ranking fifth nationally in the IM and seventh in the 200. Last season, the native of Danville, Calif., earned All-America citations in all seven NCAA events, including a second-place finish in the 200 IM. Hartman will be joined in the breaststroke events by senior Danielle Della Torre (200 breaststroke) and rookie Angharad Evans (100 and 200 breaststroke)
Senior Dakota Luther earned Georgia's top individual ranking with the fourth seed in the 200 butterfly, an event where she finished third last year. Luther will also compete in the 100m butterfly alongside fellow senior Callie Dickinson, who qualified for both butterfly events. Seniors Portia Brown (400 IM) and Gabi Fa'amausili (50 free) will also return to the NCAA, with Fa'amausili securing his fifth career spot.
The Bulldogs will be well represented in the 1,650 freestyle with rookie Abby McCulloh leading the field with the No. 8 seed, followed by freshman teammate Rachel Stege and graduate Peyton Palsha. McCulloh and Stege will also compete in the 500 freestyle with another rookie in Duné Coetzee. A total of six freshman swimmers earned invites, including Mia Abruzzo in the 400 individual medley and Eboni McCarty in the 50 freestyle.
Sophomore Maxine Parker, the recipient of seven All-America citations last season, will race in the 50 and 200 freestyles, while junior Millie Sansome was named the No. 7 alternate for her B-cut time in the 100 backstroke.
Additionally, three Bulldog divers: seniors Tally Brown and Ellie Crump and sophomore Meghan Wenzel will compete next week at the NCAA Zone B Diving Championships in Atlanta for the opportunity to dive at the NCAAs the following week.
Invitees to the NCAA Men's Swimming and Diving Championships will be announced next Wednesday, March 9 at noon.
Guests at NCAA Championships
Mia Abruzzo – 400 IM
Portia Brown – 400 IM
Dune Coetzee – 500m freestyle
Danielle Della Torre – 200 breaststroke
Callie Dickinson – 100 butterfly, 200 butterfly
Angharad Evans – 100 breaststroke, 200 breaststroke
Gabi Fa'amausili – 50 freestyle
Zoie Hartman – 100 breaststroke, 200 breaststroke, 200 IM
Dakota Luther – 100 butterfly, 200 butterfly
Eboni McCarty – 50 free
Abby McCulloh – 500m freestyle, 1,650m freestyle
Peyton Palsha – 1,650 freestyle
Maxine Parker – 50 freestyle, 200 freestyle
Rachel Stege – 500m freestyle, 1650m freestyle
Millie Sansome – 100 backstroke (alternate encounter)
---