COVID-19: UK records 32,651 new cases and 178 additional deaths – with 8,068 hospital patients | UK News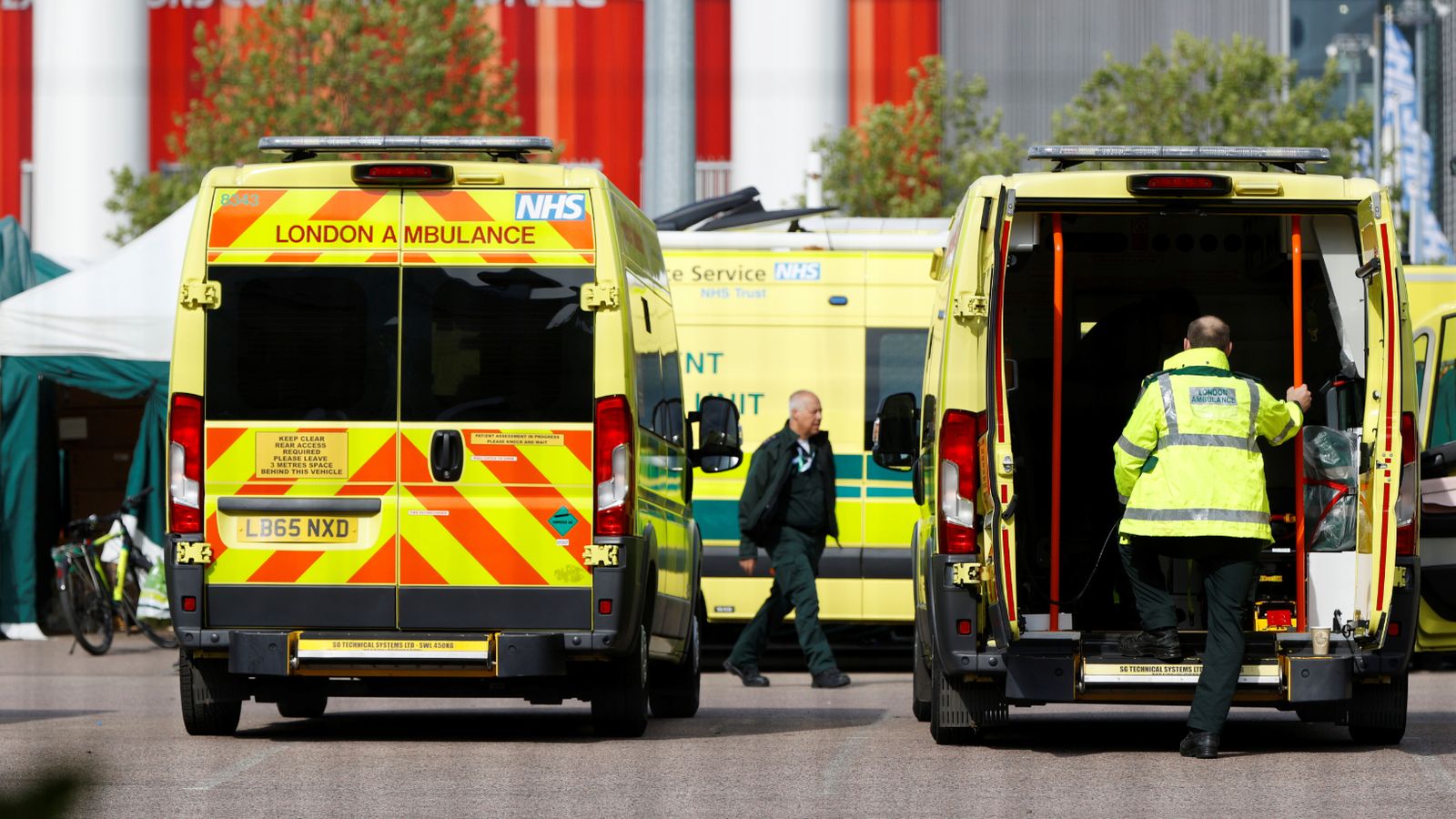 The UK has recorded an additional 32,651 coronavirus cases and 178 related deaths, with the number of hospitalized COVID patients now standing at 8,068.
Total number of people hospitalized with coronavirus in the UK topped 8,000 in 10 of the past 11 days.
Before that, the last time the figure exceeded 8,000 was in early March.
Follow COVID updates live
On this day last year, there were 1,106 COVID hospital patients across the UK.
The number of patients in mechanical ventilation beds currently stands at 1,020 – the figure has exceeded 1,000 every day since the last day of August. Before that, the last time the number was this high was in mid-March.
The latest case and death figures compare with the 26,911 infections and 158 deaths confirmed yesterday.
The total number of coronavirus-related deaths in the UK is now 134,983.
Meanwhile, another 23,833 people received their first dose of the coronavirus vaccine, bringing the total to 48,528,901.
Another 63,999 people received their second dose, bringing the total fully vaccinated in the UK to 44,298,076.
Official data published separately for England showed the R number to remain stable at 0.9 to 1.1.
The R number is unchanged from last week's estimate, apparently confirming an assessment from Public Health England yesterday that the COVID situation in England has remained 'stable'.
The R number indicates how many people on average will be infected with each coronavirus patient.
Follow the Daily podcast on Apple podcasts, Google Podcasts, Spotify, Streamer
Therefore, with an R number between 0.9 and 1.1, every 10 people will transmit the virus to between 9 and 11 other people on average.
An R greater than 1 means that the epidemic is growing exponentially, while a value less than 1 means that it is decreasing.
The figures come as major changes to England's rules for international travel have been announced by the transport secretary.
From October 4, the current traffic light system for red, yellow and green countries will be removed and replaced with a single red list.
Any place that is not on the Red List is considered green and clear for travel – there will no longer be an Amber List.
From that date, too, travelers will no longer need to take pre-departure tests to travel to England from abroad.
Then, from the end of October, fully vaccinated passengers from countries not on the red list will be able to replace day two PCR tests with cheaper lateral flow tests.