Beer sales suffer as pandemic sees people switch to stronger drinks at home | UK News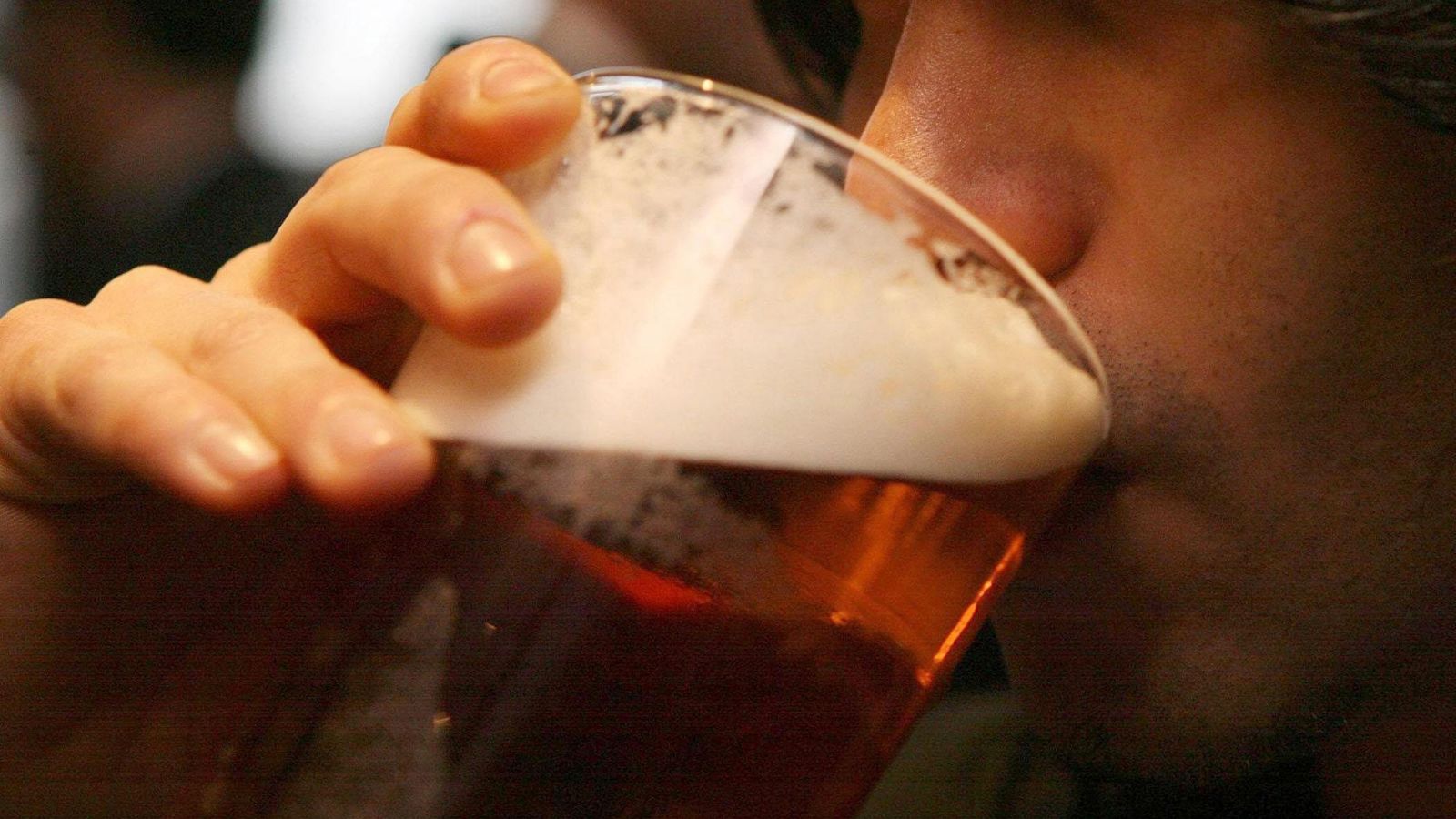 Almost 1.5 billion fewer pints were sold in UK pubs in 2021 than in 2019, according to the British Beer and Pub Association.
The BBPA said pub beer sales were down 38% in 2021, with a trade loss of £5.7billion in beer sales alone.
In 2020, trade is down 55% from pre-pandemic levels.
Speaking to Sky News, BBPA chief executive Emma McClarkin said: "Beer is the most popular drink sold in our pubs.
"But when people drink at home, they seem to choose stronger products.
"It's a concern and worry – not just for the survival of our business and our pubs but, of course, in terms of health and helping people to moderate their consumption.
"So we want to see the government act to continue to support (for) low alcohol products like beer."
She added: "Every unsold pint is a stark reminder of the dislocating effect of COVID restrictions on our industry and the communities at the heart of which our pubs sit."
"We really had to work to get bodies in"
The pandemic has hit margins at the Crown And Kettle in Manchester, with chief operating officer Sam Foster telling Sky News: "Beer sales have really gone up and down in the last year.
"At times we felt like we really had to work to get the bodies in and make sure the pub was full – 2021 was particularly difficult because of the amount of rule and regulation changes we had to constantly adapt.
"So it's no surprise that beer sales in pubs are down massively."
Manchester Brewing Company has seen a dramatic reduction in keg orders across the country.
Company director Paul Mellor said the numbers were not surprising but disheartening.
"We're a small brewery and we've had to throw away £25,000 worth of stock over the past two years which has a huge impact on us.
"Indeed, with the pandemic last year, because we had to take on a lot more debt, it brought us back as a business to square one."
"People have gotten used to drinking at home and being at home"
Mr Mellor was mildly optimistic about people's attitudes towards drinking in pubs, telling Sky News: "At the moment I think people have gotten used to drinking at home and being at home. the House.
"But I think slowly over the year you're going to see the confidence come back and you'll see more people coming out, and you'll see the number of pints sold above the mark go up. Hopefully in any case."